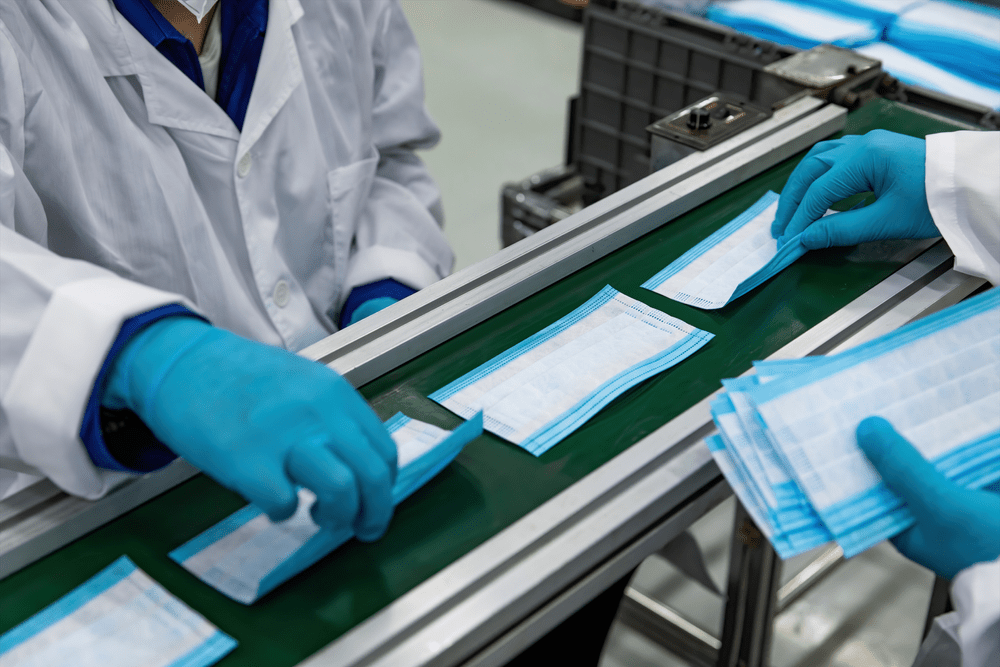 AMERICA CARE Please allow us to introduce to you America Ship's sister company, America Care. Endorsed by the City of Brownsville, Texas, and the Small Business Agency (SBA), America Care has established a fully automatic production line, generating a variety of PPE products such as but not limited to: 
Disposable face masks (both non-medical and medical)
Surgical masks (ASTM Level 1)
Surgical masks (ASTM Level 2)
Surgical masks (ASTM Level 3)
MADE IN AMERICA, BY AMERICA CARE Our products are ALL: 
Proudly made with care in the USA!
Made with utmost quality control
Originate from a stable supply chain
Very competitively priced
PRICE MATCHING
Shop around before selecting America Care for your mask needs. We will confidently match and beat our competitors' prices.
HIGH-LOW GUARANTEE
We guarantee two things: highest quality and lowest price.
PLACING ORDERS
Small orders: To order a small quantity, you may directly order on ,our website. Bulk orders: To order a large or bulk quantity, please contact America Care, directly at: (website) https://www.America-Care.com.(phone) +1 (956) 588 2148
THANK YOU FOR CHOOSING AMERICA CARE! On behalf of America Ship, America Care thanks you for your patronage.